7 questions to ask before buying a structured product - eBook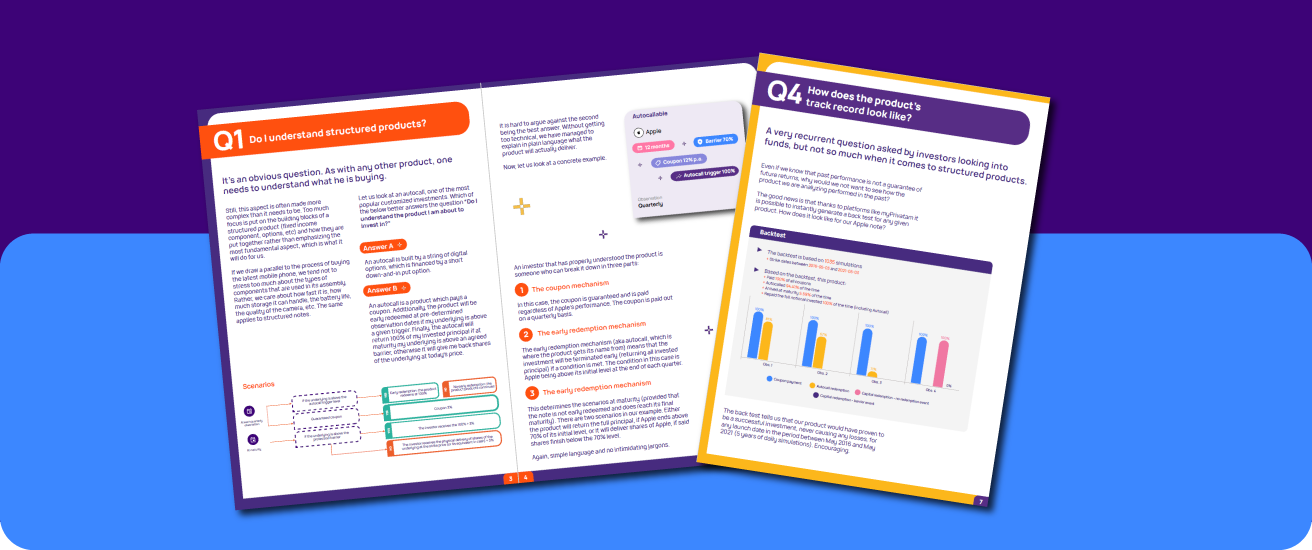 Structured products have come a long way in the last 20 years. An aspect that has often been neglected however is education.
In this eBook, we have listed the 7 most important questions that need to be asked before investing in structured products:
+ Do you understand structured products?
+ Is it a good addition to your investment portfolio?
+ Does the risk suit your tolerance?
Learn what you need to know before buying a structured product: